Cardiologist in New Bedford, MA
Southcoast Cardiology and Primary Care continually strives to exceed the needs of our patients and referring doctors.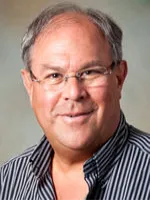 Dr. Alan J. Weinshel, MD, FACC
Cardiologists in New Bedford, MA
Southcoast Cardiology and Primary Care
Dr. Weinshel graduated from Wesleyan University in Middletown, CT . Honors included Phi Beta Kappa and Magna Cum Laude. Dr. Weinshel received his medical degree from Tufts University School of Medicine in Boston, MA. where he received Alpha Omega Alpha Honors, the National Medical School Honorary Society. He completed his Medical Internship and Residency at Tufts New England Medical Center (currently known as Tufts Medical Center). Dr. Weinshel was a Senior Medical Resident and Clinical Fellow in Cardiology at Tufts New England Medical Center. He is a Fellow of the American College of Cardiology and the Council of Clinical Cardiology of the American Heart Association. His interest inclued clinical, general and preventaive cardiology. Dr. Weinshel has chosen to participate and meets all requirements in Maintenance of Certification (MOC) for the American Board of Internal Medicine .
Dr. Weinshel is a native of New Bedford, MA. He is married and has 8 children.
Professional Affiliations: Southcoast Physicians Network , Massachusetts Medical Society, American College of Cardiology, American Medical Association, Participant of Southcoast Accountable Care Organization since 1/2013
Specialty: Cardiology
Practice: Cardiology and Primary Care
Certification: Board Certified in Internal Medicine and Cardiology
Hospital Affiliation: St. Lukes Hospital, 101 Page Street, New Bedford, MA 02740
Paula E. Ferreira, NP
Paula Ferreira completed her Masters of Science in Nursing-Adult/Gerontology Nurse Practitioner at Simmons College in Boston, MA in 1994 She has over 18 years experience in cardiac care/cardiology, adolescents and women's health in gynecologic care and family planning. Paula is experienced in Gerontology and Long Term Care and currently practices part-time in Primary Care and Long Term Care in Rhode Island.
Specialty: Adult –Acute Care Nurse Practitioner
Certifications: Board Certified Advance Practice Nurse, Certified American Nurses Credentialing Center ANCC-Adult N.P., ANCC-Acute Care N.P.